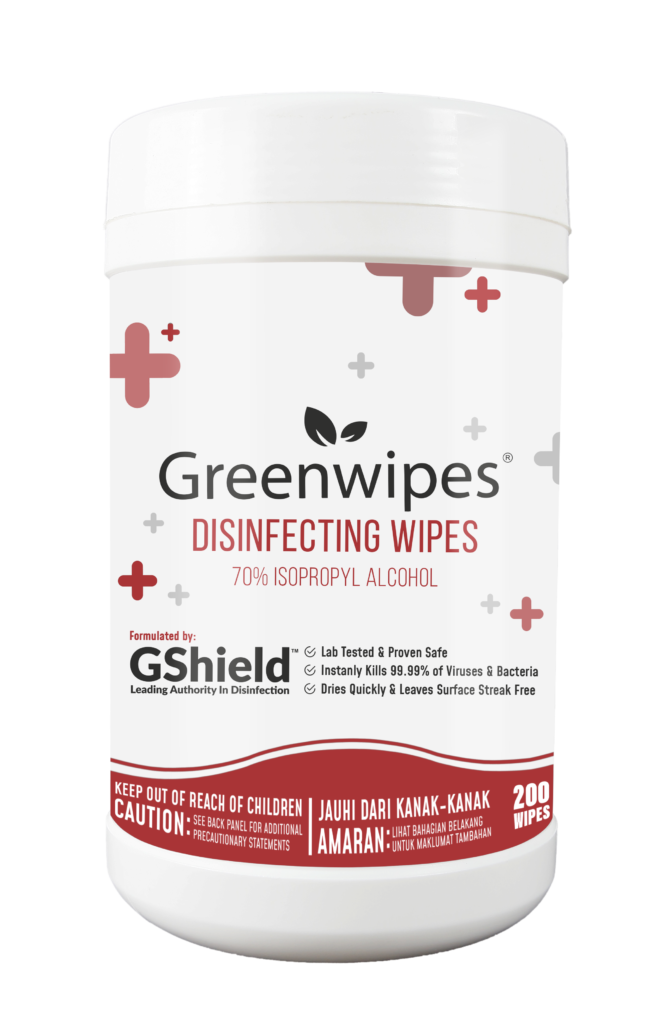 70% AlCOHOL WIPES
Formulated with 70% of Isopropyl Alcohol that deliver ultra fast kiling time without leaving any residual or streak on surface. Optimize formulation that is effective against wide spectrum of pathogen with High Virucidal, Bactericidal, Fungicidal and Yeasticidal efficacy.
LEARN MORE
ALCOHOL FREE DISINFECTING WIPES
Delivers Broad Spectrum of disinfection on non-invasive hard surface
& equipment. Specially designed for healthcare facility that demand
fast & efffective disinfection with wide range of surface support
LEARN MORE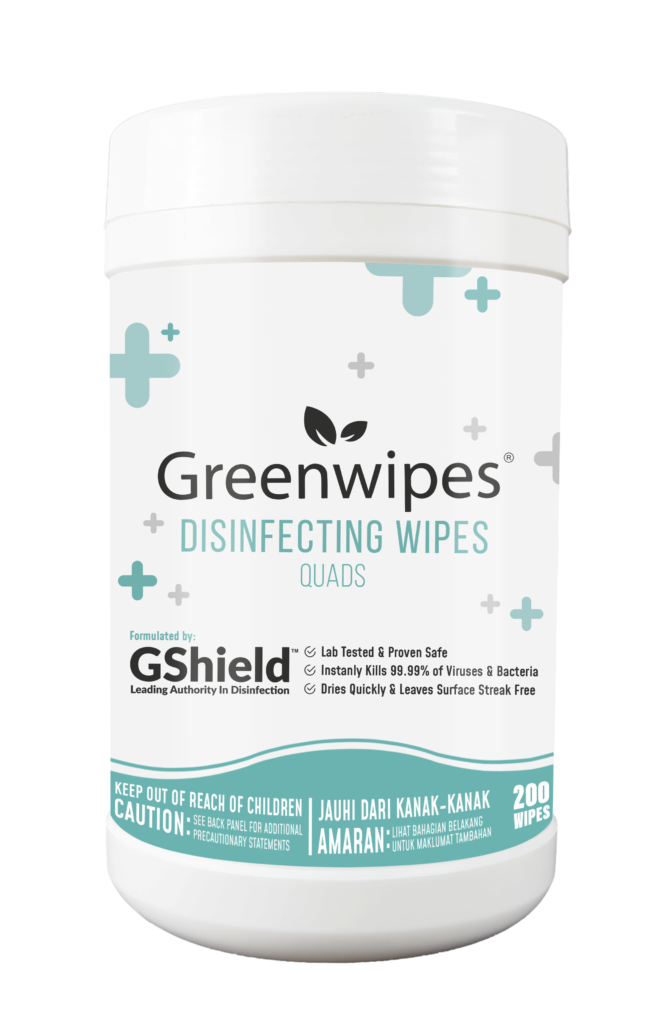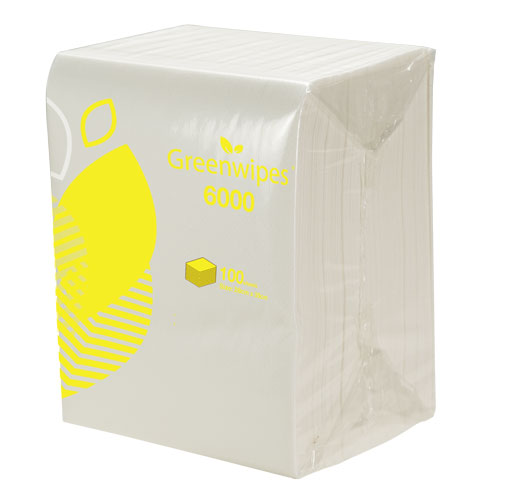 PATIENT BODY WIPES
Greenwipes® Carecloth is a multi-purpose wipes specially made for
healthcare professionals. These wipes are super strong like cloth and
highly absorbent; suitable for wiping all kinds of liquid or contaminants.
It is ideal for wiping medical equipments and disinfecting surfaces (if use
with chemicals).
Greenwipes® Carecloth is tested non-toxic and bacteria free by
independent labs. The wipes can also be autoclaved. With its ultra soft
texture, it is the primary choice for patient's skin wiping in healthcare
industries. It is the best for patient's body sponging, bathing and drying.
LEARN MORE